Our COVID-19 Response Measures
Northgate Healthcare is here to help you and your loved one.
The health, safety, and wellbeing of our residents and staff is always our top priority.
Care team staff at all our homes have been vaccinated, and new staffed will be vaccinated when they join
Staff are tested at present 3 times a week, twice with the lateral flow test (20 minutes test) and once a week with the PCR test (Polymerase Chain Reaction)
Residents are tested every 28 days.
Family visits are permitted in our in-house care home booths (full Government guidance followed)
Decontamination fogging takes place throughout our home.
It is important for our residents to enjoy life in a safe environment whilst nurturing their wellbeing. We always strive to enrich the lives of our residents.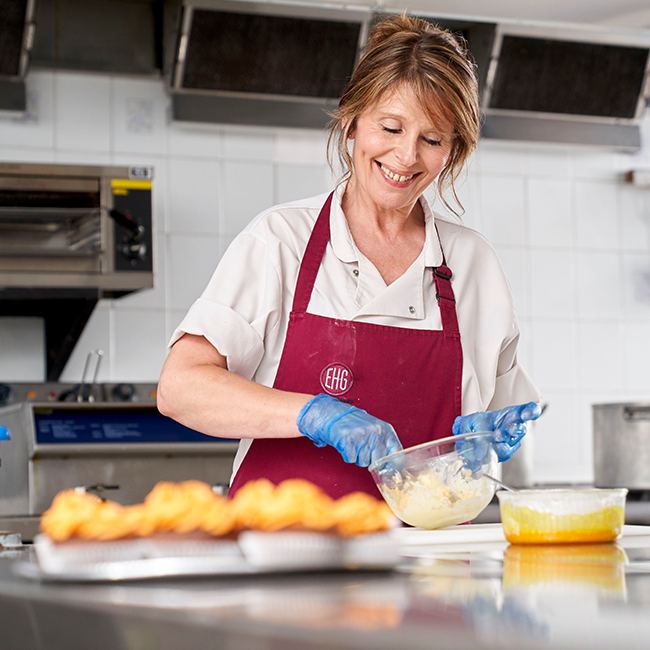 Good food, made fresh
Keep in touch with virtual meet-ups
Covid Secure visits in our in-house care home booths
Stay Active – our varied range of activities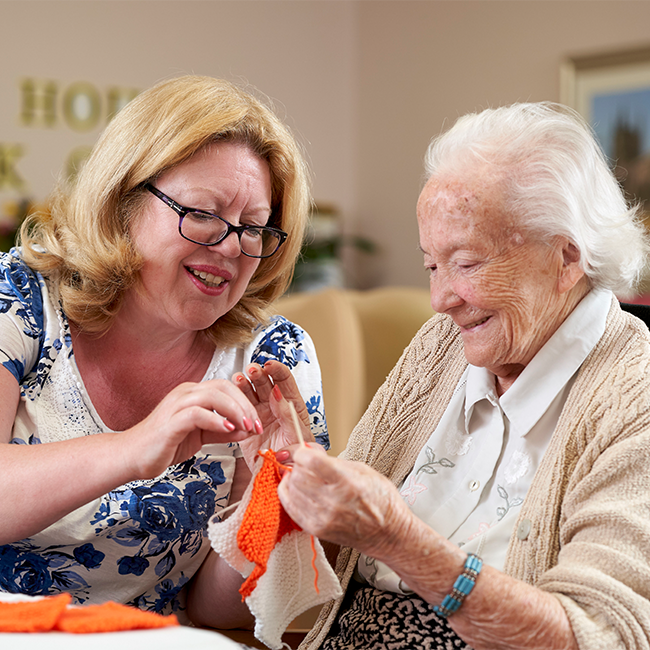 Our COVID-19 response
We have been working hard in preparation for a wider outbreak of COVID-19 across the UK and continue to review our response in line with Government and medical advice as it evolves.
Given the heightened risk of this particular virus to those with pre-existing medical conditions and to older people we have taken additional precautionary measures to protect residents and staff as much as possible.
Please be assured that Northgate Healthcare are accessing the situation and the government's response to this virus daily, new measures are being implemented were they can.
Northgate Healthcare has recently implemented a number of further protections within our care homes,
Disinfection mats at the entrance of all of our care homes.
Disinfection through infection Control Vaporization. Vaporisation is the process of dispersing a fine mist within an area enabling all surfaces, walls, floors and hard to reach areas are fully sanitised using a product which has passed BS EN 14476 tests for chemical disinfects against Coronavirus.
Northgate Healthcare made the tough decision to restrict visitors entering our homes as from 1st March 2020, this was inline with Public Health England, though this was hard decision to make the company must put the lives of the residents first. Only emergency visits are permitted, and stringent protocols must be followed when entering the care home.
We ask for all professional visitors to use the hygiene products available and observe good hand hygiene throughout your visit. Please ask a staff member if you need any help.
All of our homes have good stocks essential PPE hygiene products, such as hand santisier, gloves, aprons and other medical materials
Noninvasive thermometers in the care home reception areas monitor the temperature of all daily staff and personal entering the building. Each person is temperature tested and if outside of the normal Public Health England guideline limits, will not be allowed into the care home.
The resident's best interest is always at the forefront of any decision made by Northgate Healthcare ltd.
Good hand hygiene is

THE

most important weapon in our fight against the spread of COVID-19.
Please do not enter or visit the home if they are experiencing a high temperature, a cough or shortness of breath.
We are sure that you can appreciate that this is in the health interests of all residents.
You should also not visit the home if you have visited any of the COVID-19 infection hot spots as identified by Public Health England – either category 1 or category 2 countries.
For a full list of these countries and 'at risk' groups please go to: https://www.nhs.uk/conditions/coronavirus-covid-19/
No external community group visits to Northgate Care Home to avoid any unnecessary infection risk.
How you can help reduce the spread of COVID-19? (source: Public Health England)
If you have been in contact with someone with coronavirus or have returned from an affected area identified by the Chief Medical Officer as high risk and you are feeling unwell with a cough, difficulty breathing or fever, stay at home and use the NHS 111 online coronavirus service or call NHS 111.
Wash your hands more often than usual, for 20 seconds using soap and hot water, particularly after coughing, sneezing and blowing your nose, or after being in public areas where other people are doing so. Use hand sanitiser if that's all you have access to.
To reduce the spread of germs when you cough or sneeze, cover your mouth and nose with a tissue, or your sleeve (not your hands) if you don't have a tissue, and throw the tissue away immediately. Then wash your hands or use a hand sanitising gel.
Clean and disinfect regularly touched objects and surfaces using your regular cleaning products to reduce the risk of passing the infection on to other people.
Training and public information in homes
Public information notices have been displayed in our homes now for a number of weeks regarding the risk of the spread of COVID-19 and the steps we can all take to minimise this.
Again, thorough hand washing is vital so we would urge you to follow these instructions not only in the home, but also in your day to day life.
To that end, and as part of our ongoing infection control measures, we will be conducting additional infection control training sessions which will include handwashing training sessions with all care staff to ensure we are doing everything we can to minimise the risk of virus transfer in the home.
For the latest information on COVID-19 and how to minimise your risk of infection please go to the following websites:
https://www.gov.uk/government/topical-events/coronavirus-covid-19-uk-government-response
https://www.nhs.uk/conditions/coronavirus-covid-19/
If you have any other questions regarding Northgate Care Homes' preparedness for COVID-19 please contact your local care home. All  contact details can be found here.