History
Northgate Healthcare was established in 2006 by Keith Haines, working alongside sons Mark and Ashley Haines – who are all directors of the care company. They acquired their first care home, Lane House, the following year.
From the outset, their aim has been to deliver care home services of the highest quality. Much has changed for the better in the governance of care homes, and how care services are delivered, and the Haines family have one over-riding goal. They use their passion and care management expertise to recruit and train staff to the standard they would want for a member of their own family.
This has always been the ethos of what Northgate Healthcare is about.
Lane House Care Home
Lane House is a Grand House that dates back to 1800, where original it belonged to the owners of Tamworth's biggest papermill business.Northgate Healthcare brought the care home in 2007, this was our 1st venture into the healthcare business. It had been a residential care home for over 30 years and has always had an excellent reputation in Tamworth and the surrounding areas. Since 2007, Northgate Healthcare set about extending the home, modernising and fully refurbishing the home to an excellent but homely standard. The philosophy of Northgate Healthcare has always been "making our home, your home". The residential care home can now accommodate 33 residents with varying healthcare needs, the home has achieved a rating of GOOD through CQC for many years now. The reputation that Lane House has with CQC and healthcare professional is outstanding and has recently just featured in the Tamworth Herald for the excellent standard of care residents receive while they reside at Lane House.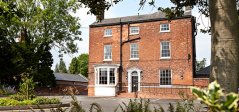 The Firs Care Home
The Firs care home was acquired in 2009. Since then, thanks to excellent management, careful staff requirement, and the dedication of the care team – plus an extensive refurbishment programme – The Firs has the quality and feel of a very well appointed hotel, and an excellent record from CQC for inspections.TheFirs has been extended. There are now 10 extra bedroom suites, with more indoor communal living space, and a larger redesigned gardens for residents, and their family and friends, to enjoy.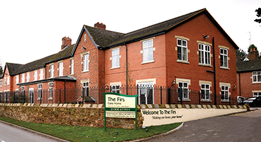 Meadowfields Care Home
In 2014, Northgate Healthcare added a third home to their portfolio, Meadowfields, in Stafford.It is the largest of our care homes, and has 65 bedrooms. A major refurbishment has recently been completed, to ensure the home offers the high quality of accommodation and service Northgate Healthcare residents have come to expect.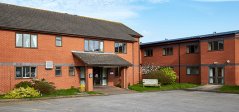 Autumn House Care Home
This purpose built dual registered Nursing Home was original built and owned by Richard Britain, who operated the business for many years. The nursing home under his leadership for many years had an excellent reputation in and around Staffordshire, though, through retirement, the home feel into poor leadership and management and sadly went into special measures with CQC.Northgate Healthcare purchased the business in October of 2017, this is our 4th home. Through good management and leadership the home has slowly built back the reputation that all of Northgate's homes operate at. Autumn House operates over 2 floors, with the Nursing floor on the 2nd and residential care on the 1st floor. The home employs a clinical lead nurse plus nurses, senior care staff ,care staff and activity co coordinators to meet residents health and care needs. Staff are all fully trained to date, they are guided by the deputy care manager and care manager who both have a vast wealth of knowledge in the care sector.
If you are unsure on the difference between Nursing Needs and Residential Needs, see our breakdown here: Residential Care Home, vs Nursing Care Home: What's the difference?
For further information on this home please contact Katie, the care manager or fill in the contact form here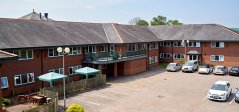 Keith, Mark, and Ashley are always visiting each care home, and always want to hear from residents, their relatives and friends about the care and service they deliver, and new ideas for improving it further.