Introduction
Lane House is a residential care home with an excellent reputation for providing care for elderly people, especially those made particularly vulnerable by conditions like dementia.
We provide 24-hour supervision and a haven for our residents in modern and comfortable surroundings, where their needs and wishes are uppermost in our minds.
Lane House was once a large Georgian house – and has been expanded to provide registered care for 33 elderly men and women.
We are fully compliant with the Governments Governing Body CQC.
Lane House is set back from the road, surrounded by trees, and has its own private and secure rear garden, where our residents can enjoy the fresh air and sunshine.
Every member of our professional care team is fully trained and qualified to look after the needs of our residents – supported fully by a network of external health and care professionals.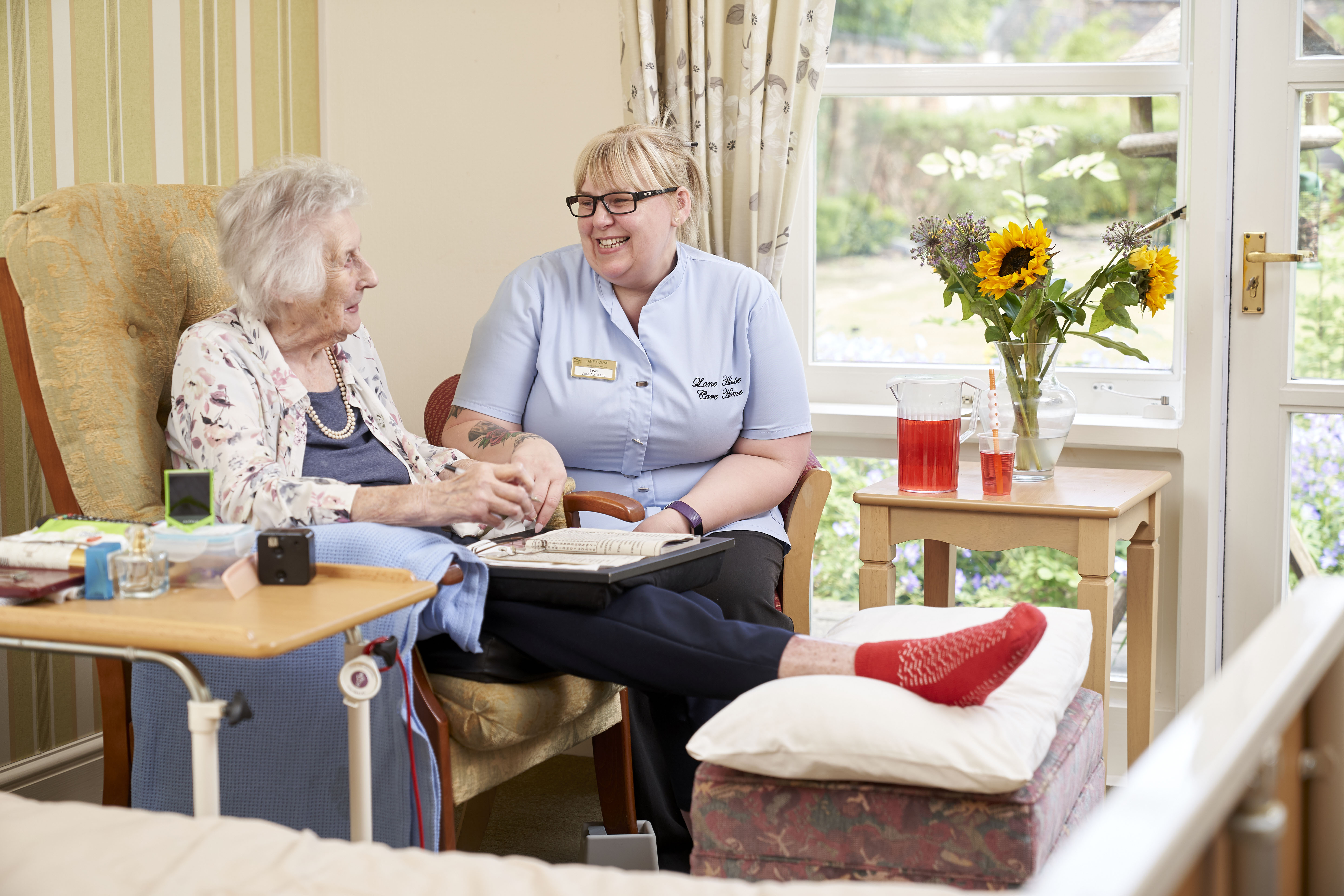 We take pride in the quality, cleanliness and comfort of our accommodation. All our residents' rooms are en-suite, and there are two comfortable lounges.
Residents enjoy individual care, supported by a personal care plan designed to meet their personal needs and interests. Respect for the individual is central to our approach.
We also have a full-time activities co-ordinator who organises events and activities for residents to enjoy, stimulating interest and physical wellbeing.
Our services are sensitive to racial, cultural and religious needs, and care is delivered with respect and understanding.

Values, aims and objectives
To ensure that our staff, residents and their loved ones can be confident in the care we deliver, we have six Core Values of Care. These are:
Privacy
Dignity
Rights
Independence
Choice
Fulfilment
These values underpin a number of aims and objectives that, together, set the standards we strive to achieve in providing our residents with a comfortable, safe and fulfilling place to live.
Read more about these aims and objectives in our information on individual care.